welcome to the maho-dou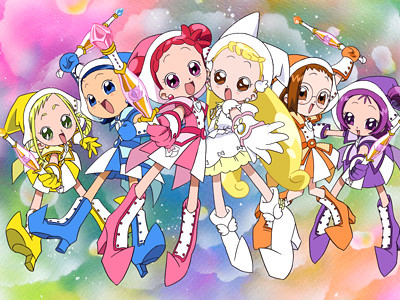 this page is dedicated to one of my favourite shows, ojamajo doremi

ive been meaning to watch this show for ages but i finally started it in 2021 and it became an instant favourite! there's endless praise i could give to this show - all the characters are well developed (including every single background character), it's cute and fun but also skillfully tackles darker topics such as suicide, and the visuals are extremely charming.
one of the things that really hooked me into this show is the art direction. all the backgrounds are handpainted watercolour which looks stunning. the characters are drawn with so much expression, especially their silly faces, similar to cardcaptor sakura!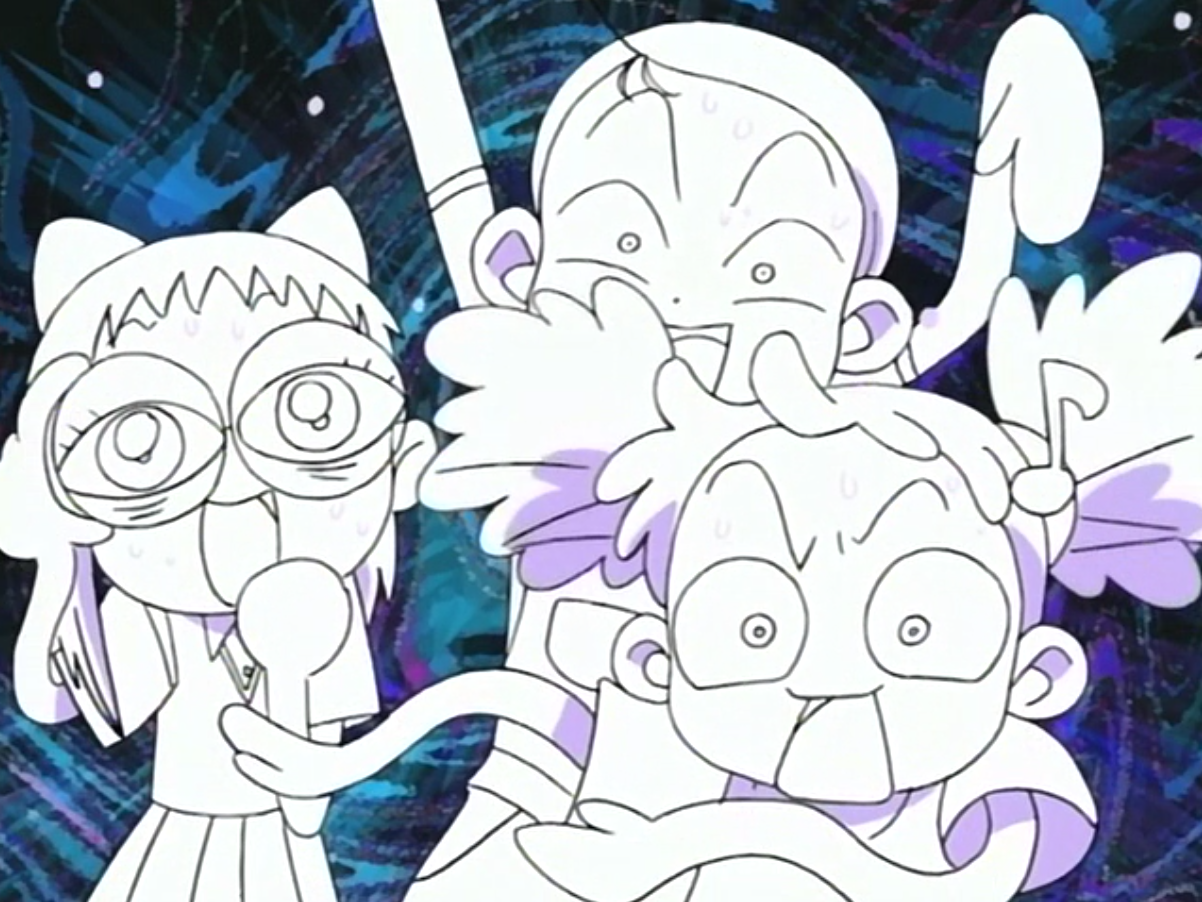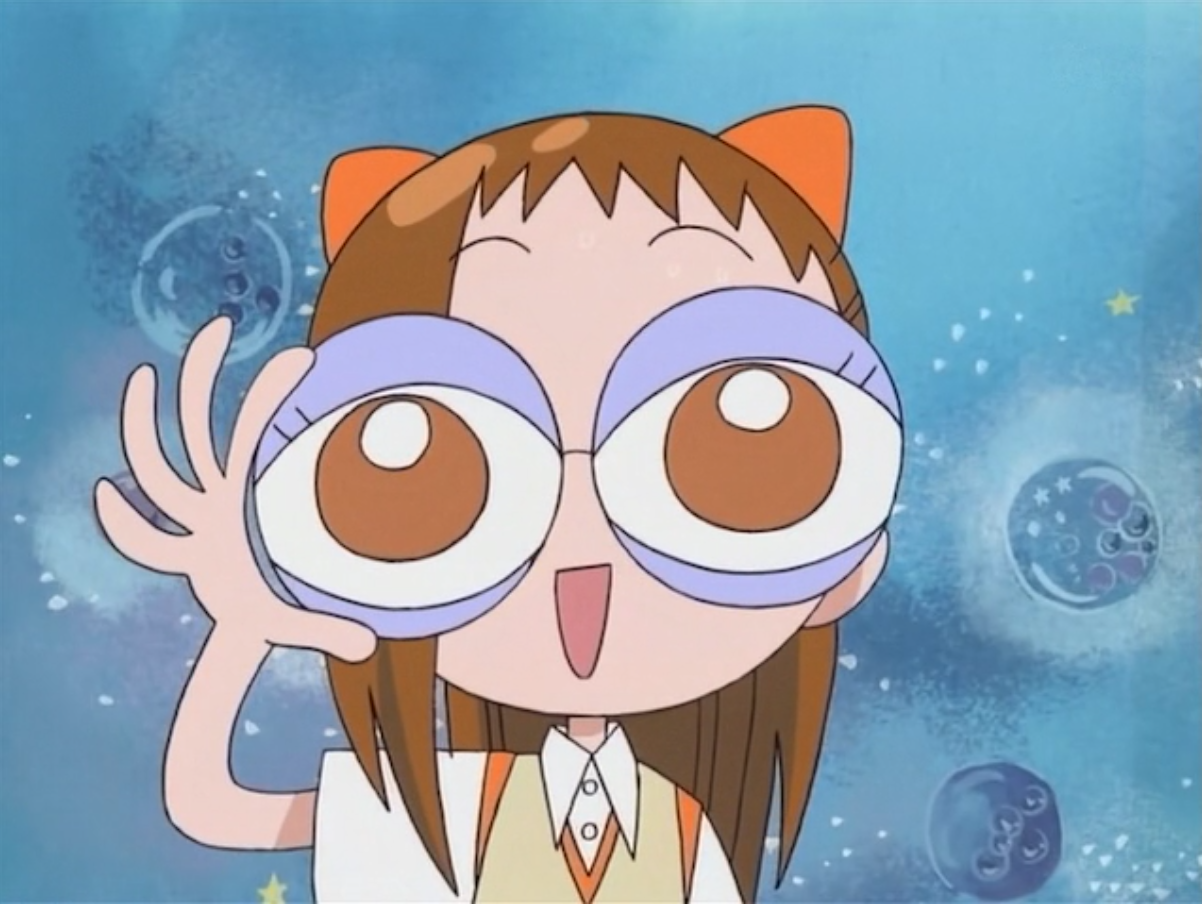 one thing that really amazed me is that the background for each episode's transformation scene is different and matches their surroundings which is different than the usual static transformation scene. there are a lot of little things like this peppered throughout the series which adds wonderful attention to detail.
my favourite characters are onpu and hazuki ;w; girls after my own heart! my impression of onpu before i watched the show was that she seemed like a sweet girl so it was a pretty big shock to me when i found out she was actually a bratty idol witch, LOL. it makes me love her even more though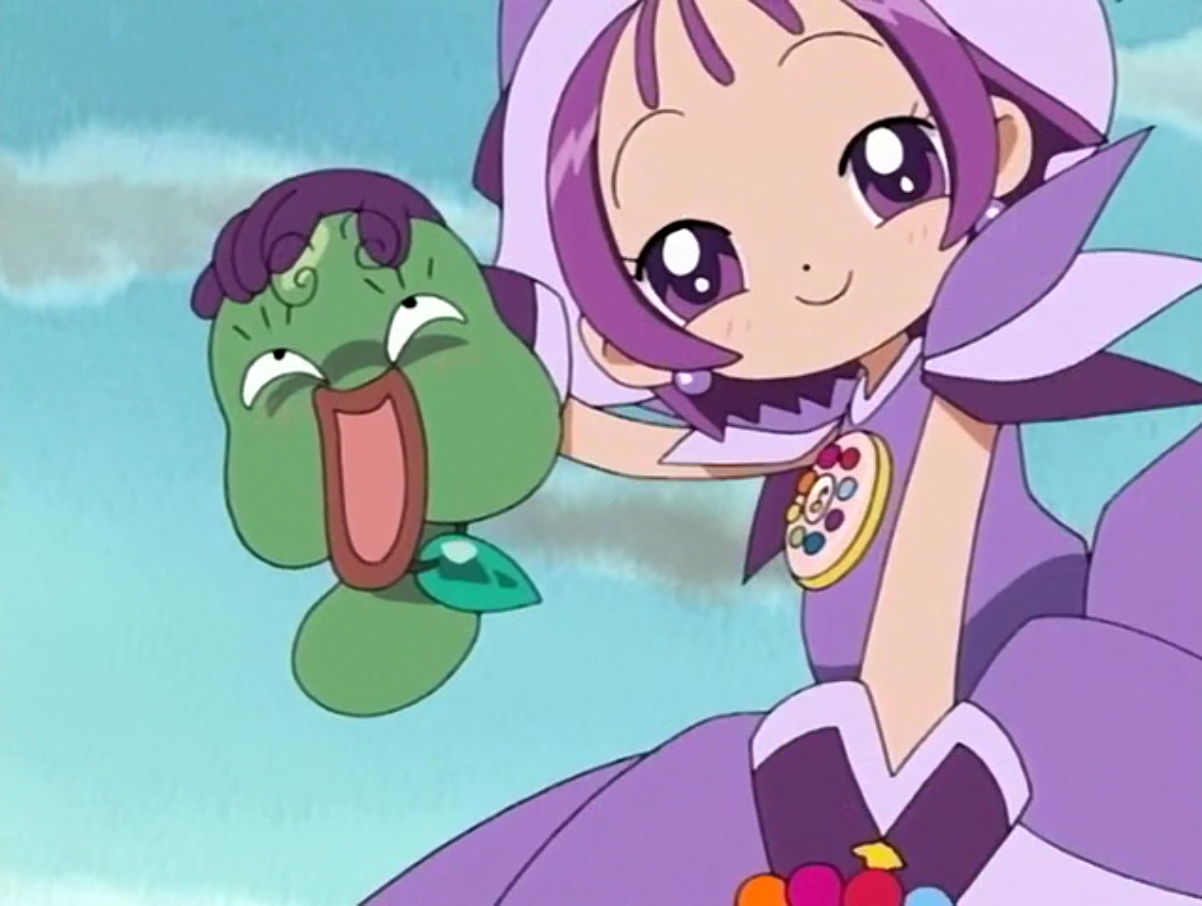 (poor majo ruka)
every episode of ojamajo doremi is an absolute joy to watch, and thats coming from me, someone who usually takes months (sometimes years) to finish one season of a show but blazed through doremi in mere weeks. you can tell how much love was put into this show which just makes it even better. there's also a very wonderful and dedicated fanbase, all of whom will talk your ear off about this show if you let them. i think any media that's created with lots of love attracts really sweet and genuine fans.
thats all i have to say for now so here are some screenshots presented without context